We have collaborated with 1000+ influencers so far including tech, ootd, lifestyle, game etc. and our videos have generated a total of 43 million+ views. Since we launched, GPods have already sold 300,000+. We are grateful for the contribution of our influencers and the support of all our customers.
About GPods
HHOGene GPods was launched in November 2022. It is the world's first light earbuds. "Light" is our original inspiration.
The mission of HHOGene GPods is "Dare to Shine". We hope our users can dare to show their unique personalities and dare to express their inner feelings and passion.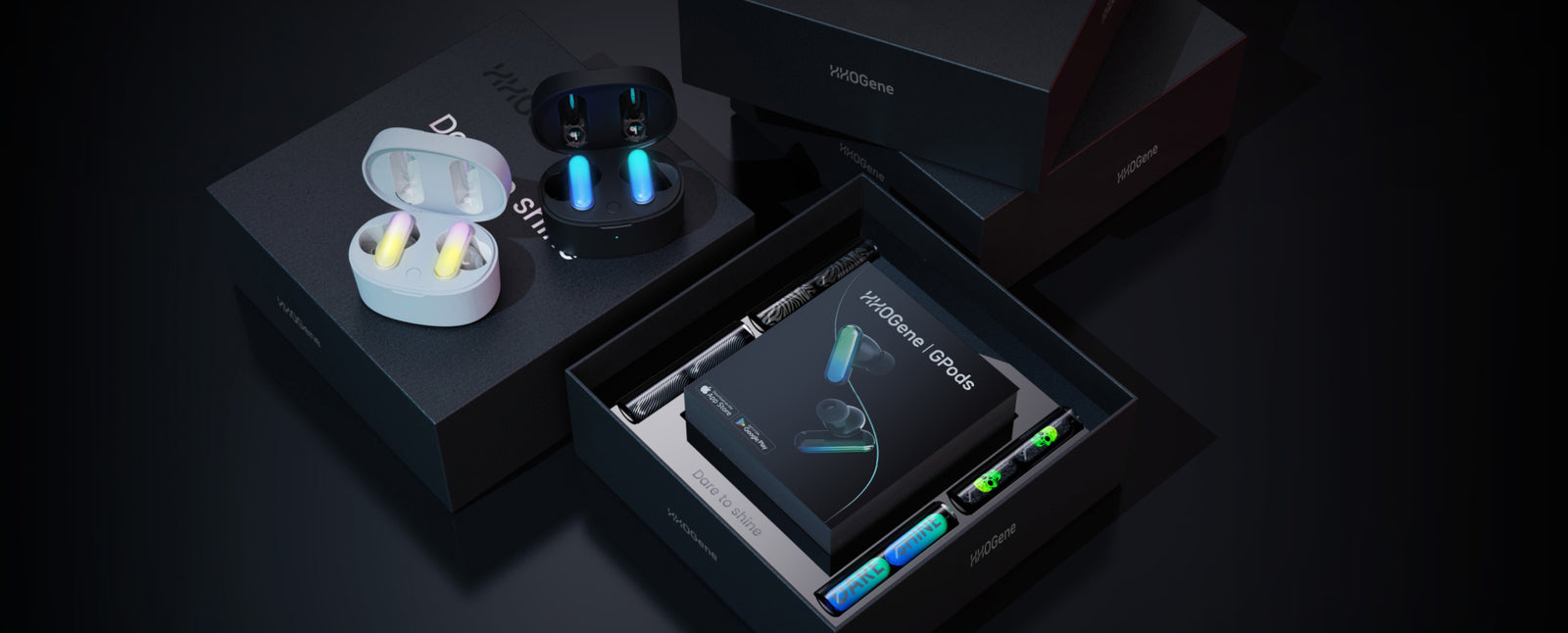 Collaboration Requirement for Influencers
We do not have a specific country limit for influencers, but at present, our main target country markets are USA, Canada, Mexico, UK, Germany, France, Spain, Italy, Singapore, Australia, Japan, etc.
We welcome influencers of all types. Typically, tech influencers can help us with product unboxing and testing. Entertainment and Sports influencers can help with GPods for different scenarios using. Lifestyle and OOTD influencers can help with GPods for everyday wear.
All platforms are acceptable, but we mainly focus on YouTube, TikTok, and Instagram.
A. For followers, it would be better to have at least 5K follower counts.
B. For average views, it would be better to have at least 3K views per video post.
C. For engagement, it would be better to have at least 3-5% engagement.
We usually estimate the cost of the partnership based on the market CPM, with some adjustments based on the influencer's country, account data, content quality, etc. Of course, we will also refer to the price you provide and discuss to reach a mutually agreeable price.
We also have an affiliate program and you are more than welcome to let us know if you would like to go with the CPS affiliate program. After your fans generate sales through your short links, you will get a 10% of the sales. Each commission will be withdrawn after 30 days.
Collaboration Details for Influencers
A. For the United States, Japan, and European countries, we will ship from the local Amazon warehouse. You will expect to receive the product in 3-5 days.
B. For other countries, we need to send out from China, and usually, you will expect to receive the product in 10-15 days, depending on your country.
NOTE: If a customs declaration is required, please pay it first and we will handle the payment on your behalf.
A. For YouTube dedicated video, we wish to receive the content draft within 2 weeks after you receive the product and post within a total of 3 weeks.
B. For IG and TT shorts, we wish to receive the content draft within 1 week after you receive the product and post within a total of 2 weeks.
We will provide the content brief once we confirm the collaboration.
For each video, we need you to @hhogene, and add hashtags: #hhogene, #gpods, #rgbearbuds. Any additional hashtags required will be given in the brief.
Typically, we will complete payment within 5-7 business days after the video is posted. We support bank transfers, but we prefer to use PayPal for payment. If you have special payment requirements, please let us know.
Contact us
Whatever you need, we're here to help. Just get in touch, we'll try our best to respond within 24 hours. You can email us directly at market@hhogene.com, via Whatsapp: +86 195 5025 9877 or through our social media.
You are welcome to fill in the below collaboration application.